President's Address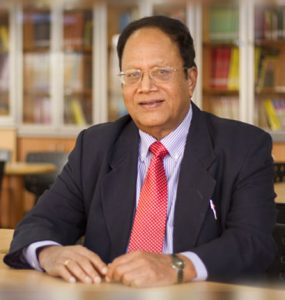 Mr. Kushal Hegde
"Welcome to Kannada Sangha's Kaveri Group of Institutes, an evolving, leading name in education in Pune. Kaveri aims at reaching out to a maximum number of students with quality education. We work to instill original thinking in students and empowering them to meet today's challenges. Our vision is to grow in all directions and to be the best in terms of quality of education, nationally as well as internationally."
Founded in 1963, with modest beginning of only 35 students and one Kannada medium school, today at Kaveri Group of Institutes we run two English medium schools offering education from pre-primary up to Std. X, a Kannada medium high school offering high school education to poor
children of Kannadigas, a junior college as well as a senior college for undergraduate and post-graduate studies. We have over 7000 students studying in different institutes and staff strength over 400. Our schools to follow CBSE & ICSE syllabus and our colleges are affiliated to the prestigious University of Pune. (Savitribai Phule University) We believe in providing learner centric education and have always taken the changing needs of students and technological advancements in our stride, providing the latest and best facilities for our students. All our institutes have well equipped facilities – OHP equipped classrooms, computer labs, science labs, electronic labs and libraries. Students are well trained to use modern facilities and equipment. We also have a state of the art Auditorium- Shakuntala J Shetty auditorium with a seating capacity of over 500.
We believe in all round development. Both, in our schools and in our colleges, we provide plenty of opportunities for all round development of students. We also have full-fledged counselling units to help and guide students and build in them self-confidence.
Our expert faculty facilitates learning and guides students to identify their strengths, inclinations, absorb knowledge from the various knowledge sources available in our environment beyond text books and ultimately to choose the right career path. We instil in our students and staff, respect for one another and sensitivity.
We believe that hard work 'only' is the key to success. We equip our students with values, knowledge, skills, awareness and self-reliance. We support them to identify their strengths and work them to their advantage. Above all we teach them to be good human beings and to face life with insight, understanding, confidence and balance.
We look forward to welcome you to the place full of challenges & opportunities.